The cryptocurrency universe continues to defy the odds and prove its doubters wrong as we settle into this year. The industry despite facing very serious challenges from the far east (with some of its biggest markets like China and South Korea making threats of imposing serious restrictions), continues to show resilience as the markets have stabilized after an intermittent dip in value. This is an industry that now has over 1400 distinct coins and tokens in circulation, well beyond the early days when Bitcoin was the only the game in town. Among the latest rising stars of the crypto world is Ripple, and in this piece we will take an overview of what it is all about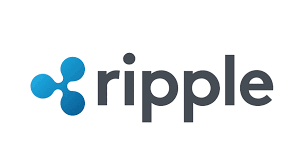 Definition
Ripple is one of the earlier blockchain based altcoins to come online in the industry whose focus is not entirely aligned with the rest of the crypto outfits. Ripple is a distinct blockchain run service which seeks to aid the present financial industries deliver better service and is not looking to either uproot or replace them, as much rest of the crypto industry is deadest on doing. Ripple allows anyone to use its ultra fast network to send anything of value in a tokenized form, ranging from other cryptocurrency, fiat money or even mobile credits, in an extremely fast, user friendly and cost effective ecosystem that is completely compatible with the fiat industry all over the world.
Features of Ripple
Ripple is different kind of cryptocurrency, whose similarity with the rest of the industry only ends with the fact that the blockchain technology is what powers it. Some of the distinct features that Ripple has include:
Centralization:
Almost every blockchain based cryptocurrency or token harps on its decentralization as one of the basic features that make them awesome. Ripple is one that bucks this trend as it is not a decentralized network but a centralized one with a company that owns the entire network. Ripple can be deployed to be used in a diverse range of uses, but the hope of its creators is that it will gain prominence by providing services to the present banking and financial market industries and as such a decentralized network with no one in control could never achieve that.
Transaction Speed:
Another key feature that stands Ripple apart is in the fact that it is among the fastest blockchain products till date. Unlike Bitcoin which takes an inordinate amount of time to initiate and successfully conclude any given transaction (with some taking days), Ripple has a much faster network that is able to conclude any transaction to any part of the planet within 3 seconds, no matter how big the actual transaction might be
Mining Process:
Ripple is not like most other digital monies, as it is not mined by individuals using specialized mining hardware that is coupled to a computer. Ripple tokens are all pre-mined, and the total 100 billion of them have all been minted. About 40 billion of the Ripple Token is already in circulation with the rest been kept by the company to be sold in tranches to the buying public.