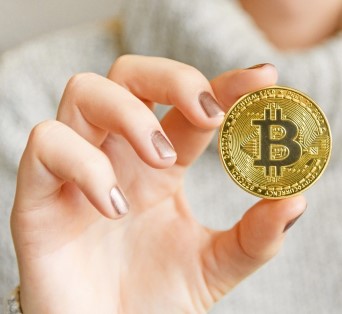 With the growing popularity of Bitcoin came a number of different methods for acquiring them. In this chapter we will explain some of the most common methods for acquiring Bitcoins to bolster your investments.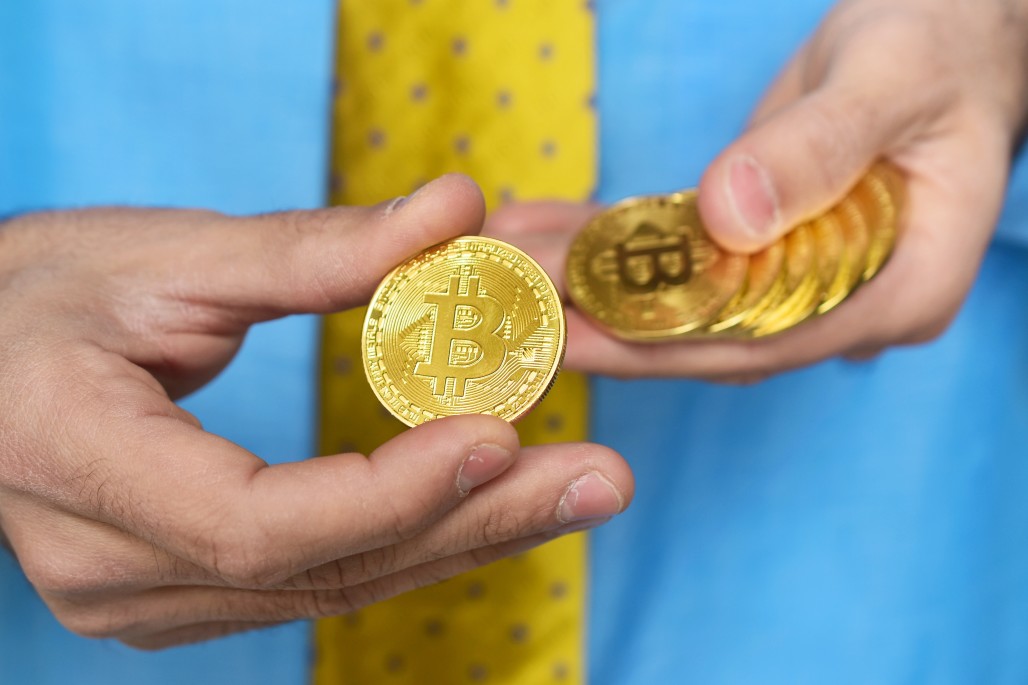 Purchase Bitcoins
This is obviously the most simple and straightforward way to acquire Bitcoins. All you need to do is to use an exchange website such as Coinbase.com and in most cases you will be able to buy Bitcoins using your native currency.
Some cryptocurrency exchanges have country restrictions so you need to do your homework here to ensure that you can purchase in your country. There are some countries that have actually banned the buying and selling of Bitcoin so if this applies to you then you will need to find a creative way around this which is beyond the scope of this guide.
Sometimes a single Bitcoin can be worth around $10,000 so to make Bitcoin investment available to all most exchanges will sell fractions.
In fact a Bitcoin can be divided into 100 million units. Each of these units is called a "Satoshi" after the founder of Bitcoin.
We will give you our view on using cryptocurrency exchanges in the next chapter when we explain what you need to get started with Bitcoin investment. For now here is our view of the best cryptocurrency exchanges for Bitcoin:
Coinbase
Coinbase is probably the best known cryptocurrency exchange. If you have used a stock trading platform before then the interface of Coinbase will make sense to you. You can fund your Coinbase account using bank transfers from the US or with credit cards.
Basically you can exchange either US dollars or cryptocurrency that you have for Bitcoin. Each trade that you make with Coinbase will attract a small fee which at the time of writing this guide was 1.5% for Bitcoin purchases and 0.25% for transfers.
The biggest issue with Coinbase among the cryptocurrency community is that you have to provide a lot of personal information. Sometimes Coinbase will close accounts for a variety of reasons. There are people that believe the website has a tie in with some major banks and will not use it because of this.
Coinbase does everything by the book as far as that is possible. This means that there is much less chance of site closure than with other cryptocurrency exchanges.
Kraken
In 2011 Kraken was formed for the buying and selling of cryptocurrencies. You can by and sell Bitcoin on Kraken as well as other popular cryptocurrencies. A good feature of Kraken is that it has a number of currency pairings such as USD with Bitcoin, and it supports many more fiat currencies than Coinbase.
The fees are lower too. Kraken has a very good reputation in the cryptocurrency community. If you are interested in trading Bitcoin there are a number of good features such as margin trading.
The biggest criticism of Kraken is that the platform can be counterintuitive and confusing at times. As a newcomer to Bitcoin investing we do not recommend that you use Kraken first.
Once you have some experience under your belt then it is a great platform to migrate to.
Poloniex
Poloniex is a cryptocurrency exchange based in the United States that has a high volume of trades. The biggest problem with Poloniex is that it doesn't accept fiat currency.
Once you have some Bitcoin you can use this exchange for trades as there is margin trading for more than 90 pairs.
Poloniex has very low fees typically below 0.25%. Unfortunately it has a pretty bad rap for customer support and it is not that easy to withdraw funds from the exchange.
They can also close your account for any reason which is not good.
Bittrex
This is a no fiat currency trading platform. Bittrex holds most of its funds offline in a similar way to Coinbase making it more secure. The customer service provided by Bittrex is very good but it is not as beginner friendly as some of the other exchanges.
A lot of beginners start with Coinbase but you will have to provide a lot of personal details with this exchange. If this doesn't bother you then it is a good choice.
There are many cryptocurrency exchanges available. We recommend that you do your homework to see which support your country and suit you the best.
Cash Exchanges
Cash exchanges are an alternative to cryptocurrency exchanges. Here you can pay with cash for your Bitcoins and you will trade directly with the owner of the Bitcoins.
A good example is LocalBitcoins where you can trade in over 7,700 cities and 248 countries. You can buy and sell Bitcoins using this cash exchange.
Another alternative cash exchange for the buying and selling of Bitcoins is Wall of Coins. Most cash exchanges do not have expensive fees but sometimes you have to pay fees for successful trading.
We recommend that you use a cash exchange that provides an escrow service to protect your funds.
Other Cryptocurrencies for Bitcoin
If you happen to have other cryptocurrencies then you can trade these for Bitcoins pretty easily. One of the easiest places to do this is at ShapeShift.io. An account is not necessary to make a small trade.
All you need to do to exchange your other cryptocurrencies for Bitcoin is to enter the amount for trading or conversion, add your Bitcoin address and the refund address for your cryptocurrency.
It just takes a few minutes to exchange for Bitcoins.
Get Paid using Bitcoin
It is easy to be paid in Bitcoins. All that you need is your own wallet for Bitcoin and you can receive payments. You can get a free Bitcoin wallet at Coinbase or at Blockchain.com. It just takes an email address to get your wallet. Once your wallet is set up you can receive payments in Bitcoin.
You can generate a QR code and then send this to the person that you will receive the Bitcoin payment from.
There are a number of ways that you can be paid in Bitcoins and here are some of the most popular methods:
Carry out Work for Bitcoins
You will find a number of different types of work that you can perform in exchange for Bitcoins.
A lot of these are online and popular with freelancers across the world. When you are paid with Bitcoin you do not have to wait for a bank transfer which can take days to reach your account.
You can have your Bitcoins in minutes. Employers or customers like paying in Bitcoins too as they do not have to pay high transaction fees associated with bank transfers especially if their workers live in another country.
You can Sell Products and Services
Whether you own a conventional brick and mortar store or an online store you can receive payments from customers in Bitcoin. With the growth of Bitcoin there are bound to be customers that hold Bitcoin and see it as a forward thinking and convenient way to make payments.
It is easier for customers as well as they can just make the payment from their Bitcoin wallet. Of course you will receive the payment in Bitcoin pretty fast too. This is a win-win for you and your customers. If you have an online store there are a number of scripts or plugins you can use to accept payments via Bitcoin.
You must ensure that you set everything up correctly because you don't want your payments ending up in someone else's wallet. For a brick and mortar business you can start accepting payments via Bitcoin simply by printing the QR code of your Bitcoin wallet for customers to use.
A customer can use their smart phone to scan the QR code and then make the payment. Be sure to tell all of your customers that you accept Bitcoin as a means of payment. Add your details to Coinmap.org which will let Bitcoin users know that you take it as a form of payment. There are similar websites you can post to as well.
Why not use Bitcoin as a way of receiving tips?
This is easy to do online by setting up a Bitcoin payment gateway.
If you have a blog and provide useful content for example, some of your readers will be happy to send you a tip using Bitcoin.
Websites that Pay in Bitcoin
There are many websites available that will pay you in Bitcoins (usually small fractions) for completing certain tasks. Some of these tasks include:
• Completing surveys
• Downloading mobile apps
• Watching videos
• Play games online
• Click on ads
• Sign up for trial offers
• Shop online
• Answer questions
• Refer friends
Some of the websites just need the address of your Bitcoin wallet. Others will require you to create an account with them. You can perform most of these tasks in minutes and earn fractions of Bitcoins.
If you value your time then you may not be interested in doing this.
Bitcoin Faucets
Most people have not heard of Bitcoin faucets. What they do is to give away fractions of Bitcoins for free at specific times. This drives a ton of traffic as lots of people want these free Bitcoin fractions and sometimes these faucets take a long time to load. There are some Bitcoin faucets that just give away Satoshis. Other faucets require that you complete some small tasks to earn your Satoshis. Before you get too excited by Bitcoin faucets you need to know that they can steal a great deal of your time for fractions of Bitcoins.
Bitcoin Mining
We have mentioned how important Bitcoin miners are to the Bitcoin network. If miners didn't exist then there would be no transactions or new Bitcoins created. Bitcoin miners can find Bitcoins which is their reward for their efforts. When Bitcoin first launched it was fairly common for Bitcoin miners to receive 50 Bitcoins when they mined a single block. But as every block was mined the number of available Bitcoins for rewards diminished.
Now you will get a lot less Bitcoins for mining. However, with the prices rising some people still see this as a worthwhile task. But Bitcoin mining is not an easy thing to do. You need some powerful computers to be a successful Bitcoin miner. It is now a lot more difficult to mine new blocks and solving the complex cryptographic functions is really tough. There is also a lot of competition in Bitcoin mining now making the task even more difficult.
These days most Blockchain miners work together in pools, and they split any rewards that they receive for their efforts based on the amount of work that their computers have done. It is not cheap to participate in Bitcoin mining these days. You need powerful computers to solve the cryptographic functions. Forget about using a high end desktop to perform Bitcoin mining.
You will have to invest in some serious hardware even to join a Bitcoin mining pool. It is recommended that you use an ASIC chip to have any success with Bitcoin mining. These chips and high end computers also consume a lot of power.
The other thing that you need is knowledge. To setup a Bitcoin mining system you will have to pay experts to do this. We are not saying that it is not possible to be successful with Bitcoin mining over the long term but you will have to make a significant investment to get started.